Are you curious to know more about what EHSS scholarship offers you? Read about our lastest scholarship winner Melanie Hensel's story, joining the 51st NES (Nordic Ergonomics Society) Conference with the support of EHSS scholarship.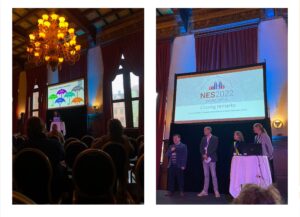 I am very thankful to have been awarded with this year's EHSS scholarship to take part in the 51st NES Conference in Uppsala which has been a great opportunity for me in many ways: I was able to experience a stimulating conference atmosphere, listen to interesting presentations on diverse ergonomic topics and connect with inspiring people from different backgrounds and approaches to ergonomics!


The scholarship thereby enabled me to contribute to the conference by presenting my study about surgical ergonomics that focuses on the design of an interactive individual ergonomic assessment report that is based on objective measurements of posture and muscle activity and thereby providing feedback and education on the surgeons' ergonomic awareness. The findings showed that providing individual risk reports can be used as potential means for increasing ergonomic awareness, improving adherence to ergonomic principles, and decreasing risk of developing WMSDs among surgeons. In the long term, this can contribute to better surgeons' wellbeing, career longevity, as well as improved surgical performance and patient safety.


As experienced during the process of data collection from surgeons by following them during a full workday, the verbal exchange is crucial for learning about others' personal insights and opinions which are helpful when developing an ergonomic intervention. The NES conference provided the opportunity for exchanging expertise on the role of ergonomics and human factors. Learning about different research initiatives and connecting with other members has thereby strengthened the importance of applying human factors as well as broadened my own knowledge and skillset which will support my future contributions to ergonomic research.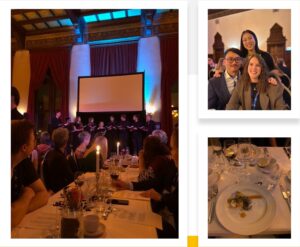 On top of that, I very much enjoyed the inspirational and uplifting tone of the conference, the great musical and culinary delights and revisiting charming Uppsala!

Melanie
Munich, 18th Nov, 2022