Dear Friends and colleagues,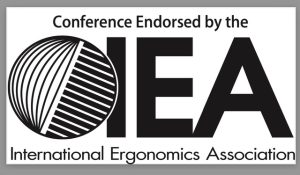 It is our great pleasure to invite you to the annual conference of the Nordic Ergonomics and Human Factors Society on 9.-10.11.2023 (NES 2023). This year's theme is Work smart – Ergonomics in the digital age. 
The topic for NES 2023 invites to investigate and discuss how to work smart in ergonomics and human factors prospective in the digital age. How can human factors and ergonomics answer to the challenges related to digitalization, job transformation, and organizational changes? How can human factors and ergonomics contribute to promoting a human-centered development of future work?
The conference topic reflects this challenging situation in highlighting the need for using and developing good ergonomics and human factors that aims at incorporating the whole work environment into consideration, while at the same time ensuring profitability and stimulating innovation. Adhering to the EU-OSHA's Safe and healthy work in the digital age -campaign, NES 2023 hopes presentations especially related to, but not limited to, human factors and ergonomics in digital platform work, advanced robotics and artificial intelligence, remote work, smart digital systems, and worker management through artificial intelligence.
Advanced robotics and artificial intelligence (AI)-based systems have both opportunities and challenges. They affect to designing and performing work, removes dangerous tasks from employees, and bring issues regarding human-machine interaction. AI-based management systems can be used to support automated or semi-automated decision making, but they also bring new psychosocial risk factors in monitoring and managing employees. Related to this, smart digital systems are used as monitoring systems (smartphone apps, wearables, etc.) to monitor OSH which brings questions about data privacy, ownership issues and standardization. As new or emerging way of work, both digital platform work and remote work are increasing. These types of work include a wide variety of tasks leading to various opportunities, challenges and risks.
NES 2023 will be an online meeting place for researchers and practitioners with an interest in the field of ergonomics and human factors. It facilitates sharing of experiences and results that help the development of research, work and ideas, the formation of networks as well as increasing the quality of the fields of ergonomics and human factors. The conference will consist of presentations and discussions through interactive webinars.
On behalf of the organizing committee, you are cordially invited to present your own work, experience, views on any other area that you experience as relevant, at the conference.
On behalf of the Nordic Society of Ergonomics and Human Factors,
Denis A Coelho (Conference Chair)
The NES2023 conference committee is composed of the following people:
Maria Lindholm (NES board)
Päivi Kekkonen (NES board)
Cecilia Österman (NES board)
Leó Sigurðsson (NES board)
Wessel van Leeuwen (NES board)
Elisabeth Gedde (NES board)
Gunnhildur Gísladóttir (NES board)
Denis Coelho (NES board)
Arto Reiman (Oulu University, Finland)
Magga Dóra Ragnarsdóttir (Reykjavik University, Iceland)
Kati Päätalo (Tampere University, Finland)
Gabriella Duca (ISSNOVA, Italy)
Ulrika Harlin (Research Institutes of Sweden and Linköping University, Sweden)
Kristina Säfsten (Jönköping University, Sweden)
the ERY board
the EHSS board
the VINNIS board